What is the Color Canister Conversion (C3) system?
A custom-engineered system to dispense Goldwell Canister Hair Color, "the color line that comes in a can", more accurately and efficiently. The traditional can dispensing system is made even more efficient. Here's what to expect:
Save money
No more costly "leftover color" waste with the C3 nozzle system.

Save time
Faster cleanups and color (distribution) mean you and your team save time.

More accurate color
Get perfect color formula results with digital scale measurements.
It's simple and straight-forward
Replace your current #Goldwell hair color line's can top with the C3 nozzle and start measuring color. It's that easy.
Get your's today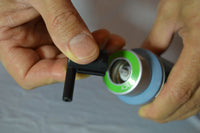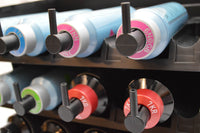 Upgrade your Goldwell canister
With the C3 nozzle system, you'll get everything you need to immediately upgrade your existing Goldwell color line. >>> Start saving time and money today.
SHOP NOW
...So how do you clean them out?
Cleaning is a breeze with these nozzles!! Let's say you find yourself with a clogged nozzle on a canister that you don't use very often.... or perhaps you decide to switch the nozzle over to different color canister and you need to clear out the older color..... simply attach a color bottle full of water to the end of the nozzle and flush the water through! Out comes the old color and you are ready to go with your next canister!
Ready for your own C3 nozzle system?
Transform the way your salon does hair coloring. Save time, money, and product with a simple nozzle swap. Goldwell nozzles only. Only sold here at C3colorConversion.com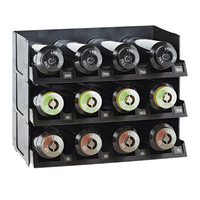 Goldwell USA | Topchic Permanent Hair Color Canisters and the C3 Color Conversion System.
C3 for the #GoldWell hair color canisters are here! Goldwell's #Topchic is dedicated more than ever to a stylist's greatest passion and motivation: Being a true color expert. Creating distinctive beauty, saving money and staying clean is your goal. C3 has the perfect Solution: A truly intelligent color canister system in which all shades and colors are perfectly distributed with ease.
LEARN MORE
Don't take our word for it... see what others are saying!!!
OMG MY LIFE JUST GOT BETTER!

Cheryl T.
We have these at our salon and the are super handy!!

David P.
Safety Disclaimer:
When installing or changing out nozzles onto a canister, ensure that the nozzle and canister are facing in a safe direction away from the face or any clothing. The contents within hair color canisters are under pressure and hair color may come out through the nozzle when initially being installed.